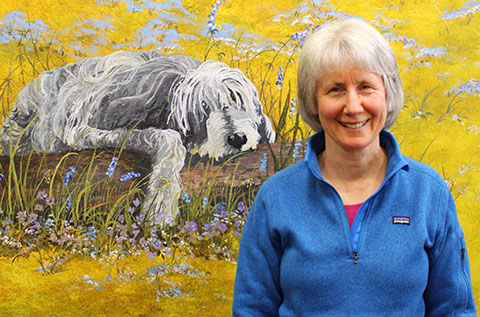 In 1998, I switched my Irish Wolfhounds from kibble to a raw food diet after reading the Dr. Billinghurst book, "Give Your Dog a Bone." My female, Megan, was seven years old, overweight, low on energy, and bothered by arthritis. Her transformation was absolutely incredible. Within weeks, she had lost weight, her once dull coat had a glossy shine, and best of all she was back on the beach running with all the energy of a 2 year old with no sign of arthritis. Megan lived to be 11 ½ years old and slipped away one night as she was sleeping next to my bed.
I was hooked on feeding the raw diet and started urging my friends to do the same. It was hard to convince them when they knew how much time I spent preparing my dogs' food. I bought my first chest freezer so I could buy organic meat on sale. I juiced vegetables, mixed in ground meat and organs, added supplements, and fed whole bones.
While Megan was alive, I had rescued Quincy, an Irish Wolfhound who had been fed a low quality kibble diet during the first three years of his life. Quincy was not well when he came home with me, but blossomed on the raw food.
He was extraordinarily loyal and never left my side. Quincy was just five when he died of intestinal cancer, which I knew was due to his poor nutrition when he was young. I resolved to turn my grief into something more positive by helping owners switch their pets to healthy diets.
In 2002, I started a raw food home delivery business on the Monterey Peninsula. I became a distributor for one raw food company and eventually added four additional diets, as well as treats and supplements. By 2005, my business had grown so much that it was time to move into a retail store. I opened my store at the Carmel Rancho Shopping Center in April, 2006.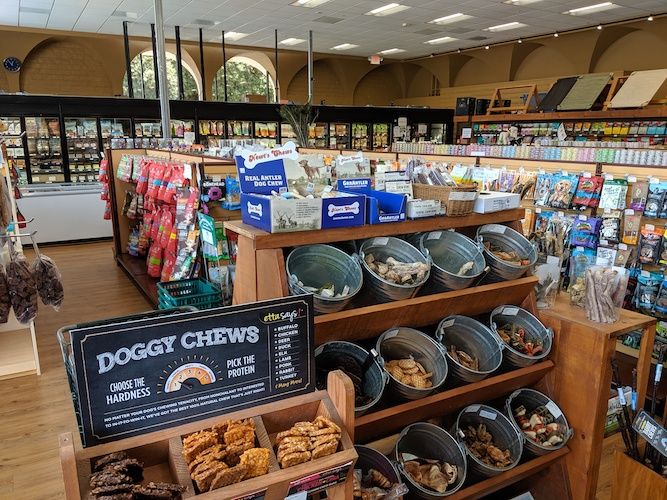 In the summer 2013, having outgrown our original shop, we relocated to a much larger store at the entrance of the shopping center. Our new free standing location is spacious allowing for bountiful inventory and includes a large training room and several service rooms for health practitioners.
My husband, Lew, and I currently share our home with 3 dogs: an Irish Wolfhound, Aden, a Maltese mix, Baron, and our newest addition, Abby, a Havaton.
Sarah Adams – Proprietor